Raiser's Edge™ Consultant
Optimize your Raiser's Edge™ database to more effectively and efficiently achieve your fundraising goals and objectives.
Why Invest in a Raiser's Edge™ Consultant?
An optimized database system can help:
Streamline workflows and automate staff processes
Build trust in your data to inform strategic decisions
Optimize dashboards for accurate reporting and metrics
If your organization struggles with data management or needs to clean up its database, we can help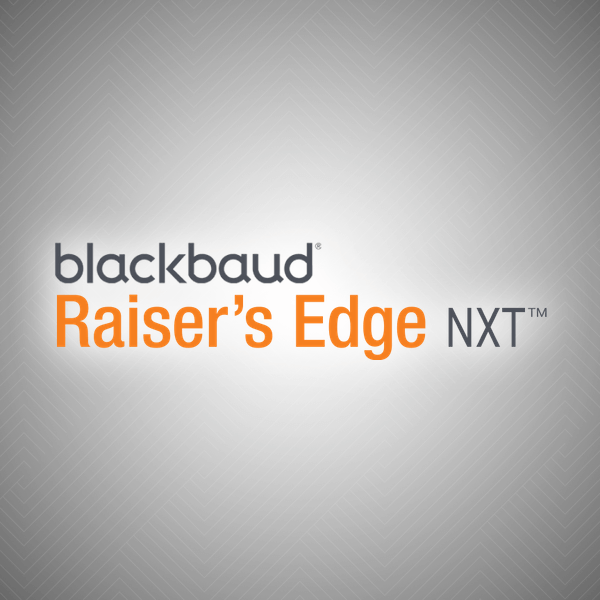 We take time to learn about your organization's operations and unique needs. By meeting with your organization's entire advancement team, gift officers, Raiser's Edge™ users, members of your leadership team, and people who depend on information from Raiser's Edge™ (like your Finance and Marketing teams), we can identify what is working for you—and what is not. In certain situations, a database audit will be necessary to completely understand how your organization can most effectively use Raiser's Edge™.
Together, we will then create a clear plan of action to best fit Raiser's Edge™ into your fundraising goals and objectives.
Contact us to get started.
What is a Database Audit?
Our audits consist of a thorough review of your database records, coding, structure and fundraising operations. We don't leave a stone unturned!
Once completed, we provide a written analysis that clearly identifies areas in need of improvement or adjustment, so that your organization can better use Raiser's Edge™ to maximize its fundraising goals and objectives.
Our team really shines during the implementation of our audits. We work hand-in-hand with your team to clean-up your Raiser's Edge™ data and optimize staff workflows.
Ask us about database audits.
Can we Create Custom Reports?
Raiser's Edge™ and Raiser's Edge NXT™ have many built-in reporting dashboards and analysis features, but these are sometimes just not enough.
We can optimize your Raiser's Edge™ NXT dashboards to create customized reports easily accessible for your whole team. Alternatively, we can optimize reporting within Qlik, Tableau, and other BI tools.
Eliminate the need to manage your reporting in spreadsheets and dashboards outside of Raiser's Edge™ with our custom reporting services.
Find out more about custom reporting.
Should Our Staff Consider Formal Training?
In a word, yes!
Raiser's Edge™ is a robust and complex software solution and can be overwhelming for team members with little formal training. Every organization will benefit from properly trained staff. Relying on untrained users can lead to issues with reporting and data analysis, or worse—incorrect or disastrous use of advanced features.
We offer one-on-one as well as small group training on use of your Raiser's Edge™ database.
Connect with us to set up a formal training.
Need Long-Term Database Management?
We can provide interim and long-term outsourced staffing solutions!
Our team is always available on a long-term basis to serve as your remote database manager. Many of our clients outsource their gift entry, database clean-up, and Raiser's Edge™ database administration to us in a long-term partnership.
Contact us to find out more about database management.
Why Choose Marsherall Partners?
Marsherall Partners was founded to help organizations analyze and leverage their data to make a bigger impact on the communities they serve.
We specialize in data analysis to determine inefficiencies in workflow, identify opportunities to improve return on investment, cost of raising a dollar and community impact of philanthropic efforts.
Partner with us to use industry best practices to create data-driven solutions.